As I mentioned in
this
post, I found a large mirror at a thrift store for $12 a LONG while ago. I knew I wanted to paint it but wasn't sure what color. After much thought and still not coming up with a solution I turned to my hubby. without hesitation he thought it should be our daughter Heavnely's favorite color, aqua. And since I do plan on putting this in her room one day I figured he could be right.
Three coats of this Rust-Oleum's sea side paint
We now have this
I think it turned out very pretty. I know she's gonna love it!!!
Now lets see the before and after, shall we.
I defiantly like how much the color brightens it up. So have ya'll been up to any thrift store makeovers??
Linking up to these fabulous parties!!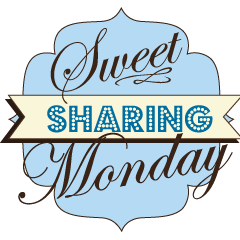 C.R.A.F.T.
Sumo's Sweet Stuff
<>/center